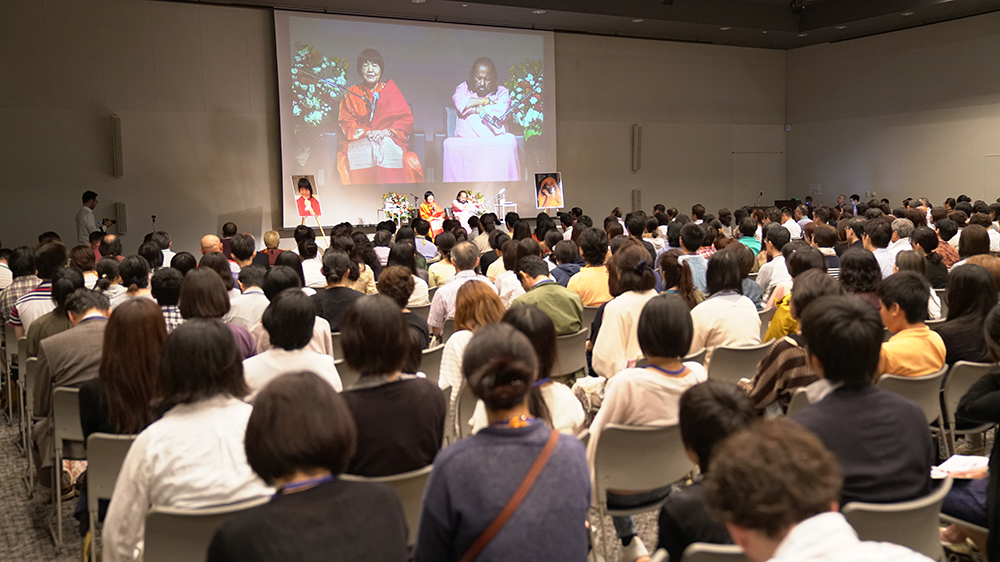 On 24th September, An annual event World Peace Campaign was held for this year at a venue in Tokyo with the holy presence of Yogmataji and Pilot Babaji, Yogmataji's brother disciple under the Great saint Hari Baba.
This year's event was another success with more people attending compared to previous year's events, for both the Darshan and the workshop programs following it.
As is always the case with the presence of the holy masters, people participated all had clear impression of their energy blessings filled with love. They all  happily left the venue in gratitude after the Event. It is worthy of a note that those who attended the following workshop programs were able to experience the master's blessing furthermore, in the programs held at the place filled with their holy energy.