On the US based internet radio station Women Network @w4wnradio www.W4WN.com, an program featuring an interview by Ms. Melanie Young, host of a very popular show "Fearless Fabulous You" with Yogmata Keiko Aikawa is now available in podcast permanently @ iHeart.com and free iHeart app at this link:
https://www.iheart.com/podcast/209-Fearless-Fabulous-You-27073519/?addQuery=
*This service is only available to the users within the US, Canada, Australia, and New Zealand.
Also, an special issue of US based Yoga and spirituality themed E-magazine "Light on Light" cerebrating 2018 World Yoga Day also featuring Yogmata Keiko Aikawa and Pilot Babaji is now available for your viewing on the web at the link below.
Link: https://issuu.com/unityearth/docs/lightonlight_un_idy
Full-screen reader view link: https://issuu.com/unityearth/docs/lightonlight_un_idy?e=31402877/62393228
Please check them out and see how our master's love and wisdom are spreading steadily the world over!
Accepting courteous invitations from the organizers, our beloved masters Yogmata Keiko Aikawa and Pilot Babaji attended the event of 8th Dada Saheb Phalke Film Foundation Awards 2018, held in Munbai, India, 29th April 2018.
Regarded as one of most prestigious cinema award in India, with a fast growing reputation for its mission to celebrate the cinema & work of aspiring, young, independent & professional filmmakers. It is organized in April each year to mark the birth anniversary of Late.Shri. Dhundiraj Govind Phalke, who is regarded as the father of Indian Cinema.
In addition to honoring the event with their holy presence, Yogmataji and Pilot Babaji also merrily took part in the event's proceeding by presenting the award statuettes to winning persons/parties.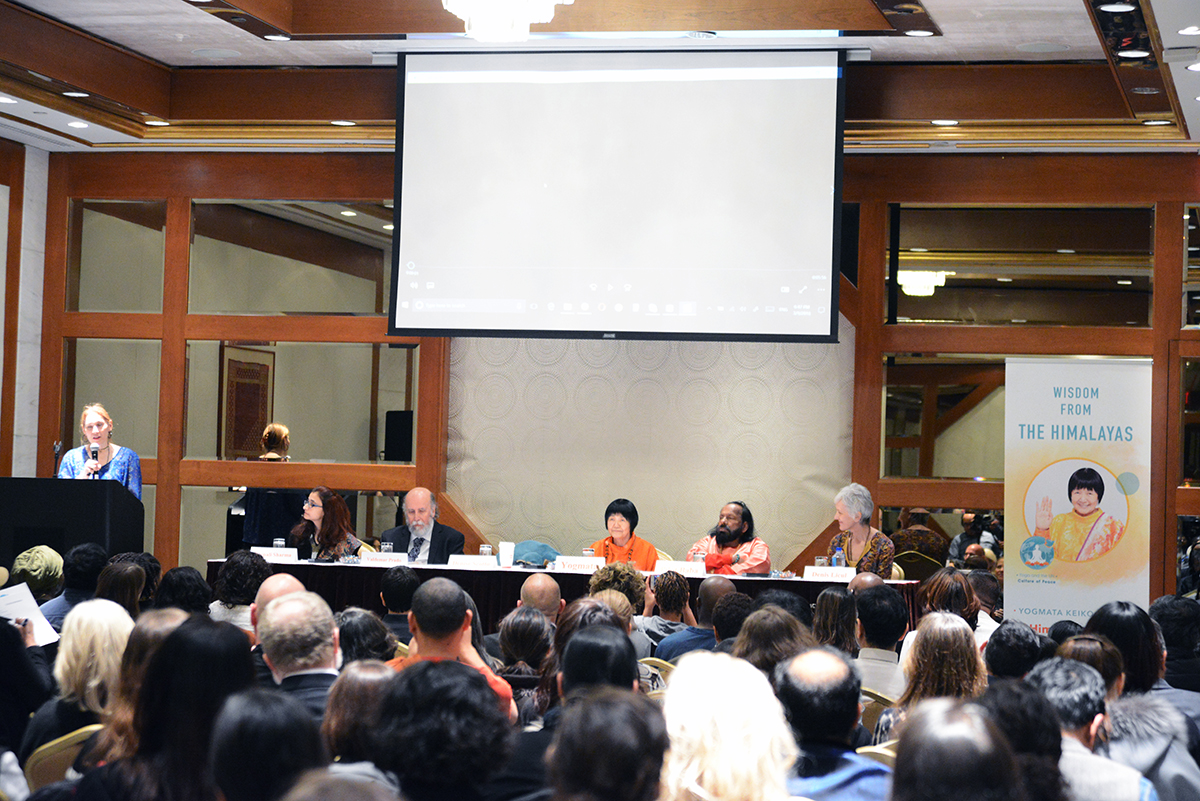 New York, USA, March 9th, 2018 World-Renowned Yoga Master Celebrates Women as Leaders in Global Peace Movement
IN CELEBRATION OF INTERNATIONAL WOMEN'S DAY, "MOTHER OF YOGA" YOGMATA KEIKO AIKAWA TO SPEAK AT THE ONE UN PLAZA
In honor of the International Women's Day, a special event titled "Women Leadership Advancing a Culture of Peace" was held to celebrate and acknowledge the role of women in spreading a culture of peace across the globe. During this unique time in history when harmony is a welcomed change, it was another wonderful opportunity for the international audience to hear from our beloved Master Yogmata Keiko Aikawa, "The Mother of Yoga," as the keynote speaker for she is a world's renowned advocate for global peace through the practice of yoga and meditation. Yogmataji also lead a special meditation session to give attendees an experience of true peace only a truly enlightened Shiddha Master can bestow upon. Along with Yogmataji's inspirational presence, Pilot Babaji also blessed the audience with his speech on women leading the change for peace through yoga and meditation.
On 21st and 22nd January, 2018 an inauguration ceremony was held at Mahayogi Pilot Baba Ashram in Sasram commemorating the unveiling of 70 ft Buddha statue and pictorial statues depicting his life story. Yogmataji, alongside with Pilot babaji honored the occasion with her presence. Shri Nitish Kumar ji – Chief Minister of Bihar – also honored the ceremony with his attendance.
The opening of a new grand library also gave additional grace to the occasion.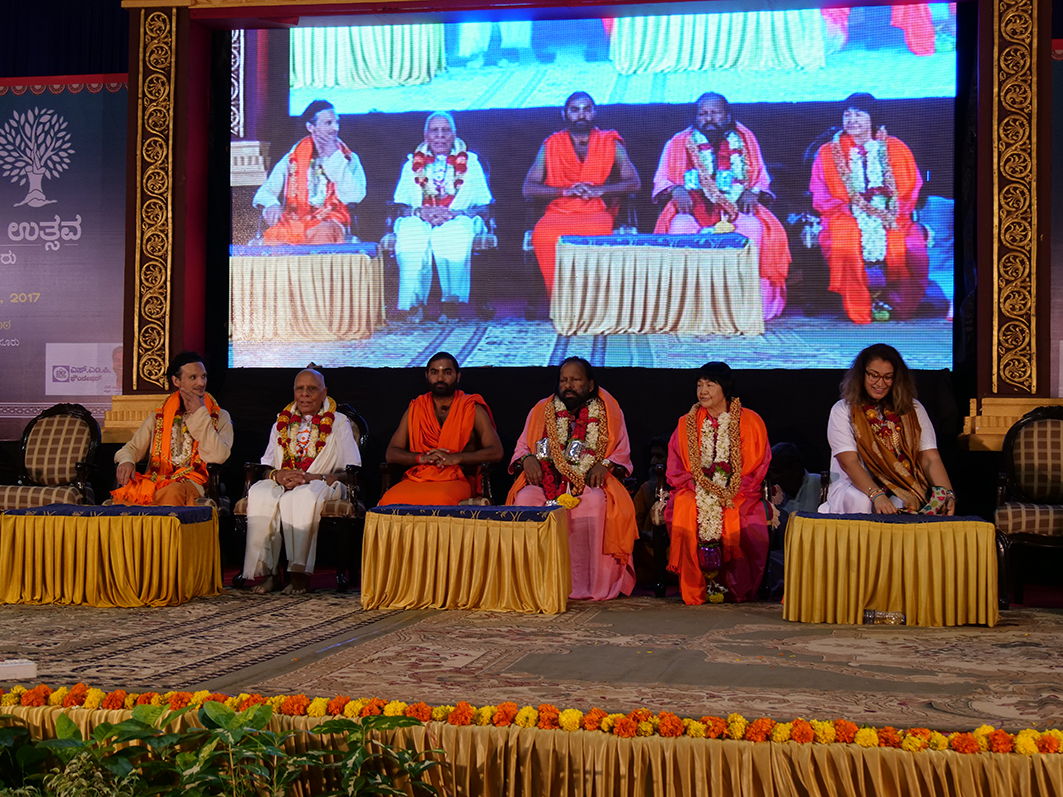 Yogmata, along with Pilot Babaji was invited to International Festival of Yogic Heritage in Mysuru 3rd – 7th Oct 2017. The 2 great Himalayan saints gave lectures on the true yoga taught in the Himalayas to the yoga practitioners who attended the event from all over the world.