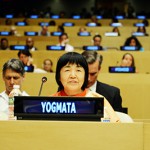 New York, USA, June 20th, 2016- International Day of Yoga is celebrated annually on June 21 since 2015. This year Yogmata was invited to 'Conversation with Yoga Masters – Yoga for the achievement of the Sustainable Development Goals (SDGs)' which was held on June 20 at the UN. This is a special event to enrich the understanding of the unique features of Yoga and Yogmata gave a speech on Yoga and world peace.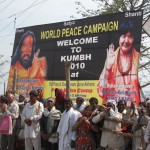 New Delhi, India, Apr 30th, 2016- Kumbh Mela is the largest religious gathering in the world. During the previous Kumbh Mela held in 2013, about one hundred million people gathered. It is the turn of the holy city Ujjain to host this religious pilgrimage.
Pilot Baba and Yogmata welcome and bless all seekers from all over the world. Please come and join this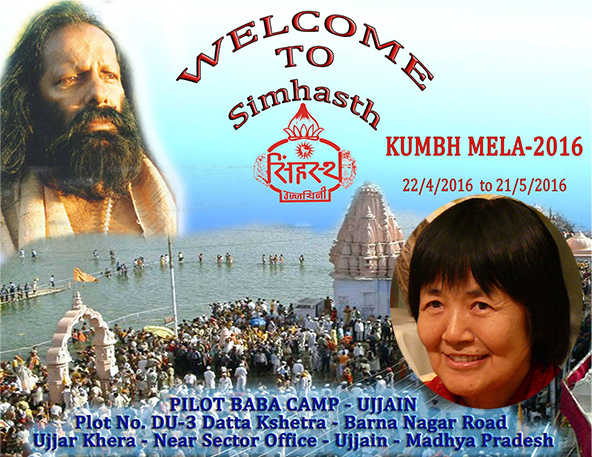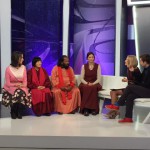 Riga, Latvia, Dec 15th, 2015- Yogmata and Pilot Baba are visiting northern Europe this week. They hold darshan to bless people while they are interviewed by the TV station.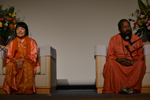 New York, USA, Sep 22nd, 2015- US tour of Pilot Baba and Yogmata is held on October 10 & 11 in New York. This is a rare opportunity to participate in a day of lecture, teaching and meditative training with Himalayan Siddha Masters.
Come and receive the special blessings from Pilot Baba and Yogmata in New York!
→Testimonials of participants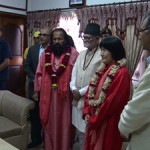 Kathmandu, Nepal, July 1st, 2015 – Siddha Master Yogmata and Pilot Baba visited Nepal where restoration work has been going on after the big earthquake in April.
In Nepal, Siddha Masters have been a pillar of spiritual support for the people and their darshan was held at various places across Nepal whereby many people gathered to receive blessings from the two masters.
They also met with Prime Minister Sushil Koirala and President Ram Baran Yadav to express their condolence and donated relief money to help assist with the recovery of their country. Their meeting with the Prime Minister was broadcasted on a national television network. (Click the below photo to watch the video.)