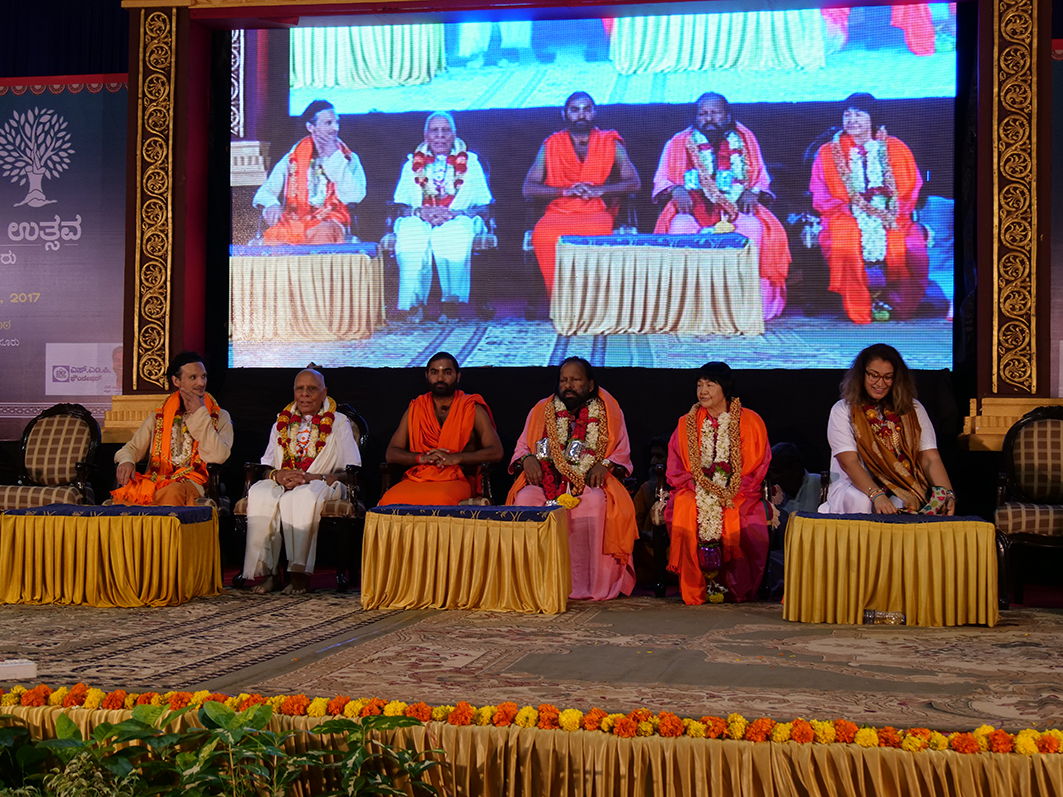 Yogmata, along with Pilot Babaji was invited to International Festival of Yogic Heritage in Mysuru 3rd – 7th Oct 2017. The 2 great Himalayan saints gave lectures on the true yoga taught in the Himalayas to the yoga practitioners who attended the event from all over the world.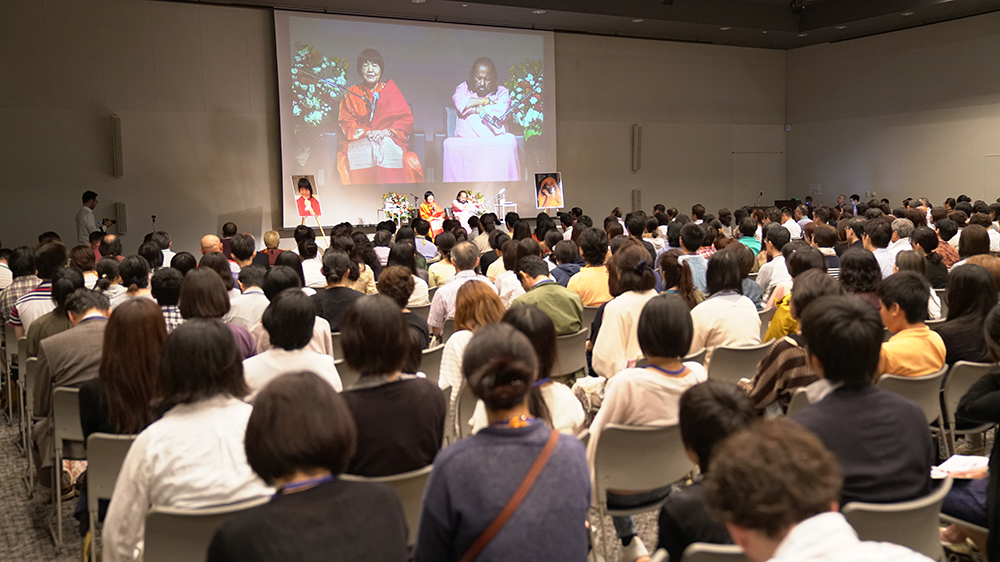 On 24th September, An annual event World Peace Campaign was held for this year at a venue in Tokyo with the holy presence of Yogmataji and Pilot Babaji, Yogmataji's brother disciple under the Great saint Hari Baba.
This year's event was another success with more people attending compared to previous year's events, for both the Darshan and the workshop programs following it.
As is always the case with the presence of the holy masters, people participated all had clear impression of their energy blessings filled with love. They all  happily left the venue in gratitude after the Event. It is worthy of a note that those who attended the following workshop programs were able to experience the master's blessing furthermore, in the programs held at the place filled with their holy energy.
Yogmata was invited, as the guest of honor, to the 9th Encuentro Internacional Yoga Yoghismo, held in Cuernavaca, Estado de Morelos, Mexico, from 27th to 30th July, where internationally renowned yoga leaders congregated. There were 1,000 attendees from all over North America, South America and Europe.
The 3 days were full of events: lectures, special workshops, kriya meditation practices and Diksha initiation of meditation mysteries. Although Yogmata taught through an English-Spanish translator, many people experienced energy, blessed by a Great Himalayan Saint, had awareness during workshops and a deepened meditation.
This conference was also covered by the media such as Debate and La Union DE MORELOS.
Yogmata Keiko Aikawa, visiting India since early July to attend Indian Festivals, met on 7/13 with Dr. Mahesh Sharma, India's current Minister of Culture.
Dr. Sharma, having a profound knowledge of yoga himself, very much enjoyed the company of 2 great saints of Himalaya, Yogmata Keiko Aikawa and Pilot Babaji.
平和の祭典2017
World Peace Campaign in Tokyo
From Your Internal Peace to World Peace!
Yogmata Keiko Aikawa, a leading master of meditation who presented a message for world peace at the United Nation.
Pilot Baba, a highly regarded great saint from India.
This is a special occasion, when two of the Himalayan Great Saints in the world today, will join together, make speeches and pray for world peace with you.
You will discover your true hope: love and peace, will begin to spread out across the world.
・-・-・-・-・-・-・-・-・-・-・-・-・-・-・-・-・-・-・-・-
◆Date: Sunday 24th September 2017
1st part : 12:00~ Darshan with Great Himalayan Saints
2nd part: 14:30~ Meditation Workshop for Healing the World
14:30~16:30 WS1 Kriya
17:00~18:30 WS2 Kripa
◆Venue: Tokyo
Please inquire, or make a reservation, for further details.