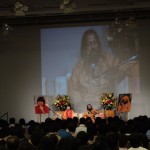 Tokyo, Japan, Oct 1st, 2013- Prior to the US tour of Pilot Baba and Yogmata, World Peace Campaign 2013 in Tokyo was held in Tokyo on September 29th. This is the 4th annual meeting since 2010 and seekers from all over Japan and from abroad enjoyed the blessing of the two Siddha masters. In the afternoon special workshops were held after two Siddha masters left the place. Although two masters were absent as a physical body, participants felt continuously the strong warm energy from the two masters during the workshops and experienced the love and compassion of the Himalayas.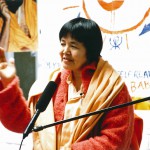 Los Angeles, USA, September 26th, 2013- Siddha Master Yogmata presides Darshan on October 5th at the Spiritual Source Center in Venice, California. When you share the same time and space with the Siddha Master, you'll receive a special blessing, Anugraha from her presence, her gaze, and her words of love and wisdom. You will be healed, relax and achieve inner peace thanks to the blessing of Yogmata.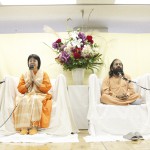 Santa Monica, USA, August 30th, 2013- Siddha Master Yogmata and Pilot Baba visit Santa Monica and New York in October and hold workshops for seekers in the US. This is a rare opportunity to receive the Himalayan Siddha teachings which enables the impossible into possibility.If you start to put into practice these secret teachings, you will be able to expedite restoring your true, pure selves.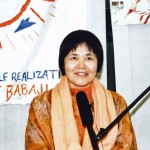 Tokyo, Japan, July 12th, 2013- Siddha Master Yogmata visits Los Angeles next weekend and holds workshops at Hilton Los Angeles Airport. This is a rare opportunity to receive the Himalayan Alchemy of meditation which has more than 5000 years' tradition. If you start to meditate under the guidance of Yogmata, you'll be able to rest the mind and body deeply and renew your life each time you meditate.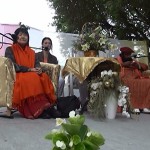 Tokyo, Japan, July 3rd, 2013- In May, Siddha Masters Pilot Baba and Yogmata were invited by the devotees in Barcelona. This is for the first time that Pilot Baba and Yogmata visited Spain together. Under the pleasant sunshine in the beautiful garden, two Siddha Masters had a public talk about the truly valuable way of living and blessed the participants.