WORLD PEACE CAMPAIGN
Both Pilot Baba and Yogmata Keiko Aikawa are known in spiritual circles worldwide. Their mission is to broaden this circle of peace and love that passes on understanding to those wishing to enjoy the benefits of true harmony, tranquility and balance in their life, as they journey toward the supreme realization of Self and God.
Both masters teach methods of letting go wrongs, anxieties, self doubts and fears that hinder the mind from becoming still and clear.
World Tour Schedule
USA
New York
October 19&20,2019 Film screening & Meditation workshop
New York
October 18-20, 2019 Life Transformation Retreat
New York
December 6-8, 2019 Darshan & Workshop
New York
March 6-8, 2020 Darshan & Workshop
New York
March 6-8, 2020 Life Transformation Retreat
New York
October 15-16, 2022 Darshan & Workshop
New York
Darshan & Diksha in NY on June 17 & 18, 2023
New York
Life Transformation Retreat In NY June 16‐18, 2023
Japan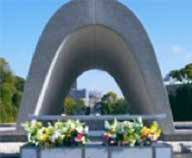 Tokyo
September 24, 2017.
Darshan & Workshop
September 30, 2018.
Darshan & Workshop Tokyo
September 16, 2019.
Darshan & Workshop