WORKSHOPS IN
S

ANTA

M

ONICA – October 18-19, 2014

Place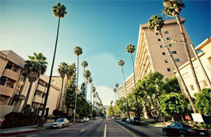 DoubleTree Suites by Hilton Hotel Santa Monica  (Room number:812)

1707 Fourth Street, Santa Monica, California, United States 90401-3310 
TEL: 1-310-395-3332 FAX: 1-310-458-6493

Date/Time
Saturday October 18

Workshops on this day are cancelled due to the change in the schedule
Darshan
10:30am – 12noon
Fee: donation
Anugraha Diksha(Life Changing Initiation)
1:30pm – 5pm
Fee: $300 (*$270)
Sunday October 19

Darshan
10:30am – 12noon
Fee: donation
Anugraha Diksha(Life Changing Initiation)
1:30pm – 5pm
Fee: $300 (*$270)
* Early registration discount is available. If paid in full by Paypal in advance, Anugraha Diksha is $270. The deadline for the early registration discount is October 11th for Santa Monica.
* If you wish to be bestowed advanced Diksha, please send a mail to jp_office@yogmata.org.
* Cameras and recording in any form are strictly prohibited.
* Accommodations are not provided, so attendees should arrange this themselves.
* The fees collected will be used to rent venues and for publicity and travel, as well as to cover the cost of accommodations for the speaker (Pilot Baba and Yogmata). The remainder of the money shall be donated to charity.
In order to continue our work of helping bring peace to people around the world, we depend on popular support. But this is only forthcoming if we are able to keep the public informed of our activities. In order to do so, we must advertise, publish informational materials and conduct a variety of other activities, all of which require considerable outlays. Nevertheless, we always bear in mind the need to ensure that our fees are not excessive. We thank you in advance for your continued support.
* Participation in the programs requires no advance preparation. Those taking part should wear loose, comfortable clothing in which it is easy to move.
* Women are requested not to wear a skirt.