Special Darshan at Spiritual Source Center – October 5, 2013
Place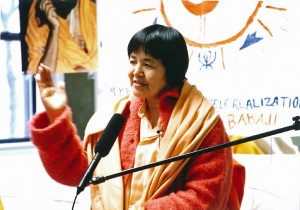 The Spiritual Source Center
305 Rose Ave., Venice California, United States 90291
TEL: 1-310-450-5437 

Date/Time
Saturday October 5

Darshan
1:30pm – 3pm
Fee: donation

* Cameras and recording in any form are strictly prohibited.
* The fees collected will be used to rent venues and for publicity and travel, as well as to cover the cost of accommodations for the speaker. The remainder of the money shall be donated to charity.
In order to continue our work of helping bring peace to people around the world, we depend on popular support. But this is only forthcoming if we are able to keep the public informed of our activities. In order to do so, we must advertise, publish informational materials and conduct a variety of other activities, all of which require considerable outlays. Nevertheless, we always bear in mind the need to ensure that our fees are not excessive. We thank you in advance for your continued support.