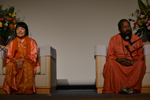 New York, USA, Sep 10th, 2019- US tour of Yogmata and Pilot Baba is held from October 18 to 20 in New York City. Besides special retreat, they hold Darshan on October 19 & 20. This is a rare opportunity to participate in a day of lecture, teaching and meditative training with Himalayan Siddha Masters.
Come and receive the special blessings from Yogmata and Pilot Baba in New York!
→Details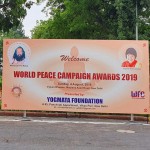 New Delhi, India, August 4 2019 – Yogmata, Keiko Aikawa and Pilot Babaji presented the World Peace Campaign Awards 2019. They are both devoted to this campaign which was established by Pilot Babaji with the support of Indira Gandhi – the first female Prime Minister of India.
These peace awards recognize people who have made a significant contribution to the promotion of peace. The awards are highly valued and promote world peace beyond philosophy, religion or other activities.
The awards ceremony is fully supported by the Government of India and this year was held in the Government's convention hall, Vigyan Bhavan. Attendees included congressmen, business leaders, press, celebrities, and representatives of Japanese companies in India. The ceremony was a huge success.
Yogmata, Keiko Aikawa is respected throughout India for achieving Samadhi, which is the ultimate state of yoga/meditation. She presented this ceremony as a compilation of her work toward world peace so far. In addition to Yogmata's appearance at the United Nations event, this ceremony also strongly contributes to the advancement of world peace along with enhancing the image of Japan an the friendship that exists between India and Japan.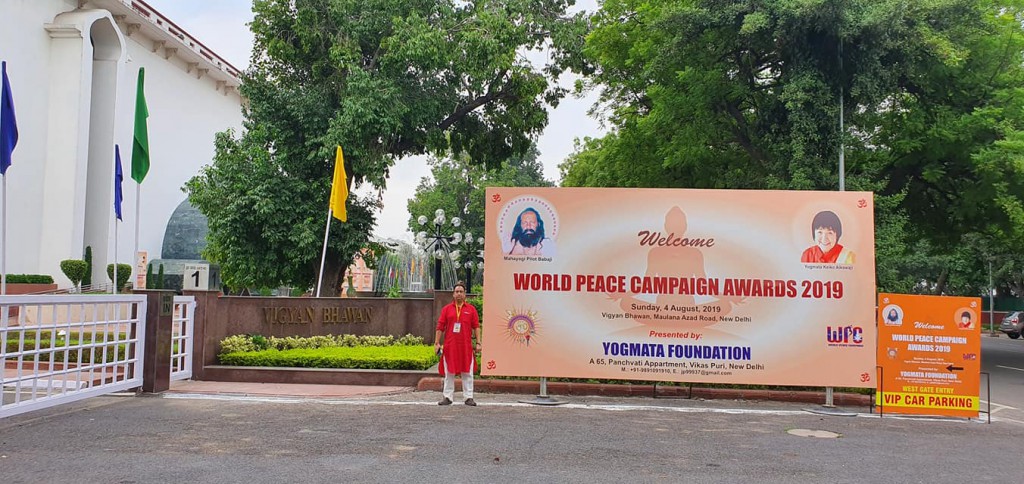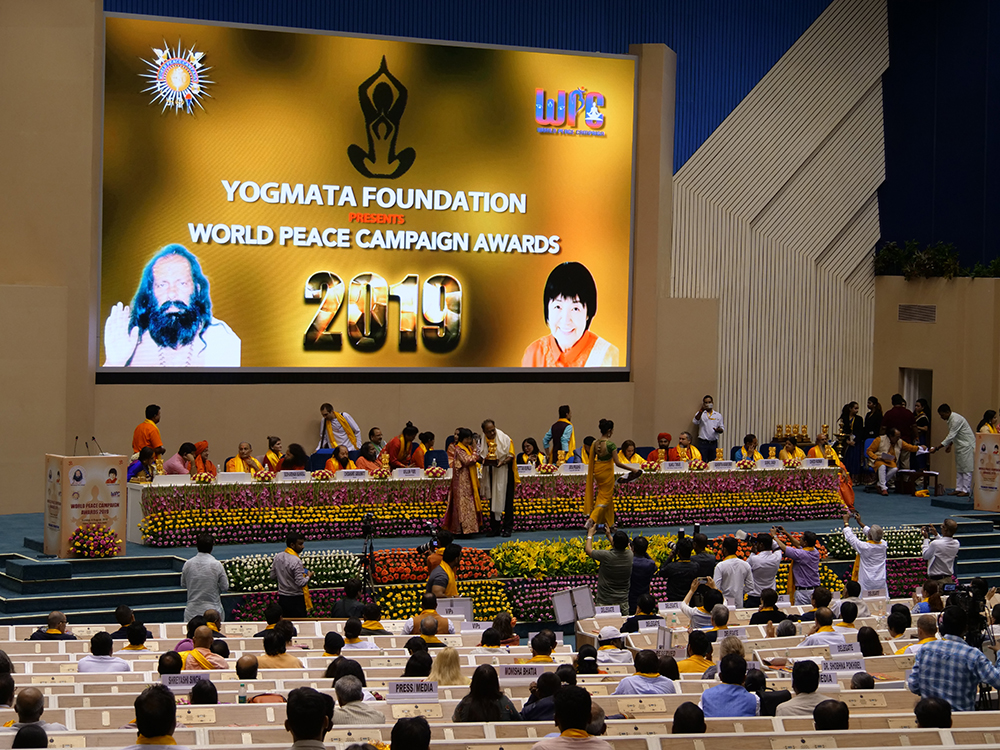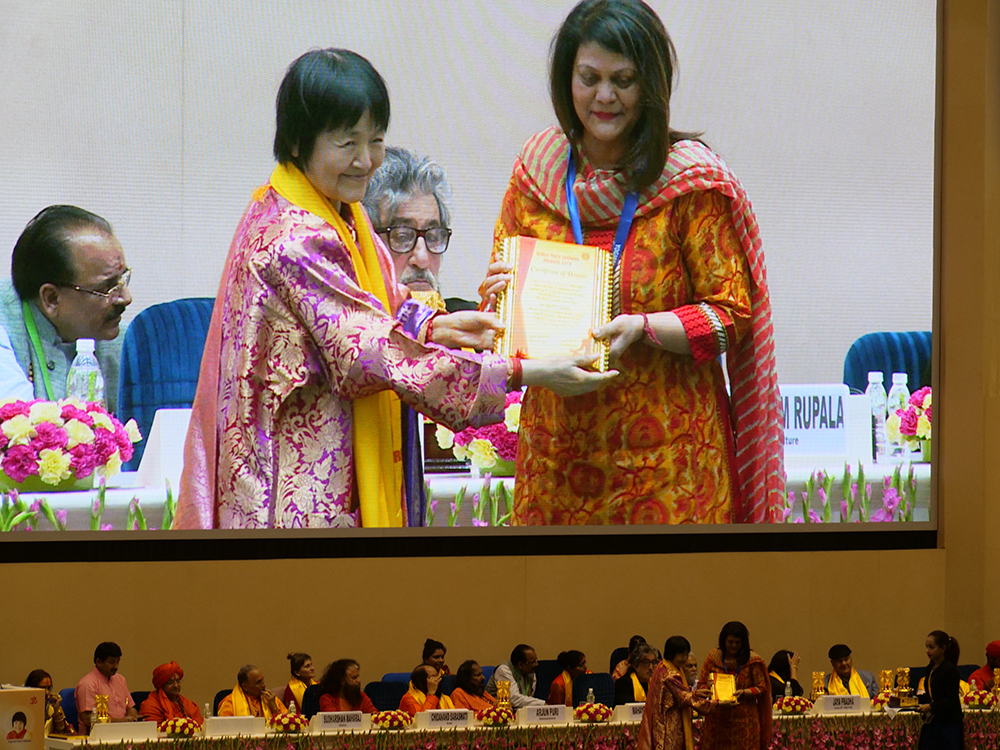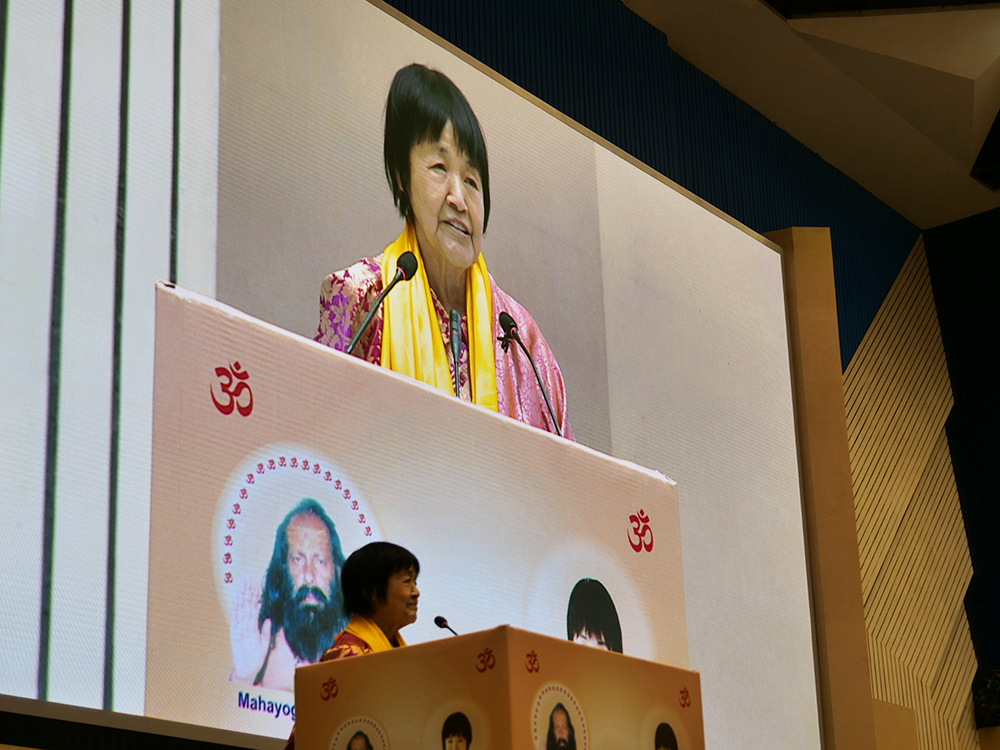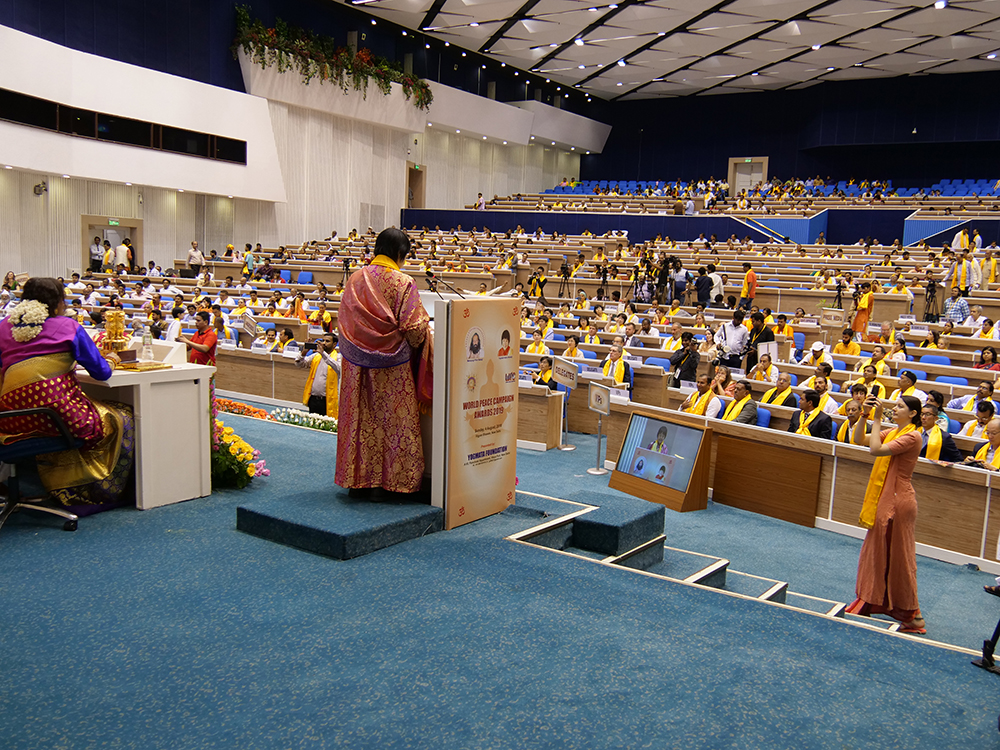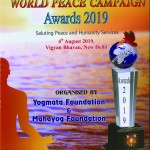 New Delhi, India, July 24th, 2019- Yogmata Foundation (representative: Yogmata Keiko Aikawa) and Mahayog Foundation (representative: Pilot Baba) will co-present the World Peace Campaign Awards 2019 at Vigyan Bhavan, New Delhi, receiving support from the Indian Government.
These awards are to recognize people who have contributed to promote peace, supported people in poverty to create beautiful and peaceful world.
President of India, many ministers, congressmen and business leaders will attend this event, and it represents people's strong interest in peace.
Yogmata has received a lot of spiritual abundance from India, where Buddha was born, so in return she has contributed to India.
She wishes to enhance the spiritual relationship between India and Japan and also promote the image of Japan.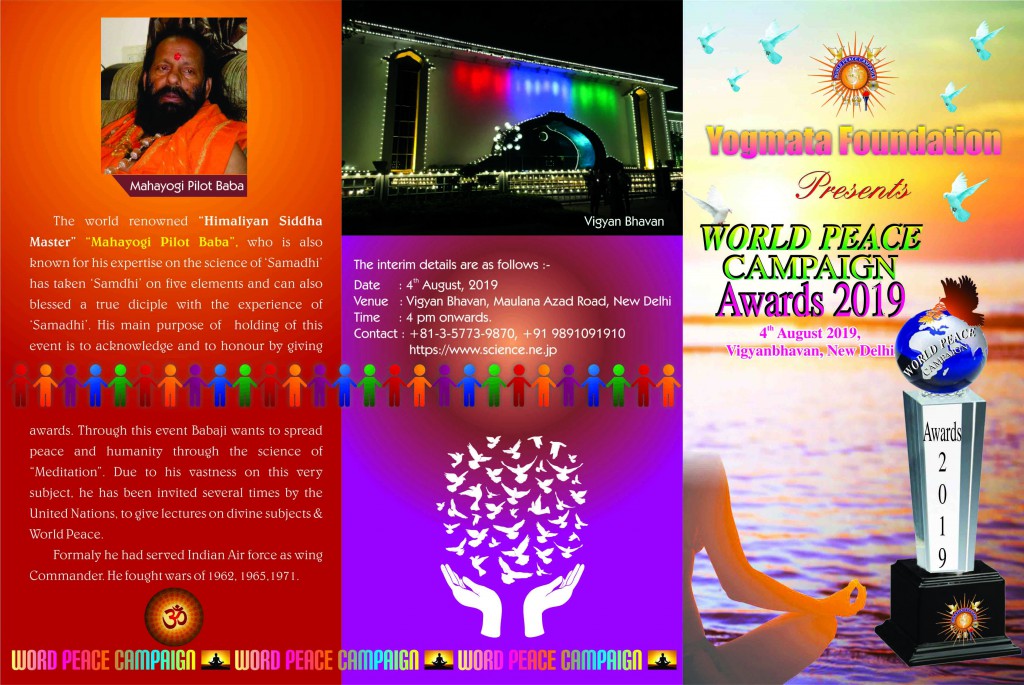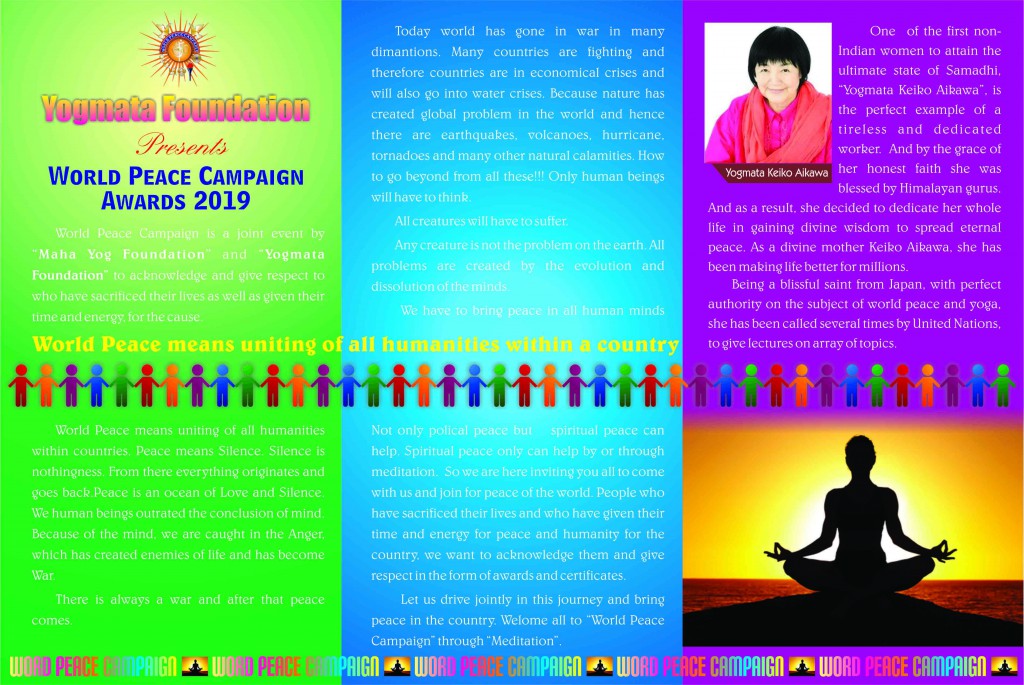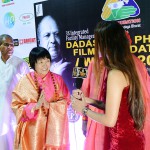 Mumbai, India, May 13th, 2019- Dadasaheb Phalke Film Foundation Awards 2019, the most prestigious event in the film industry in India was held on May 11th in Mumbai. Yogmata received International Peace Award for her world peace activities.
Bollywood starts gathered around Yogmata for her blessing.
⇒For more details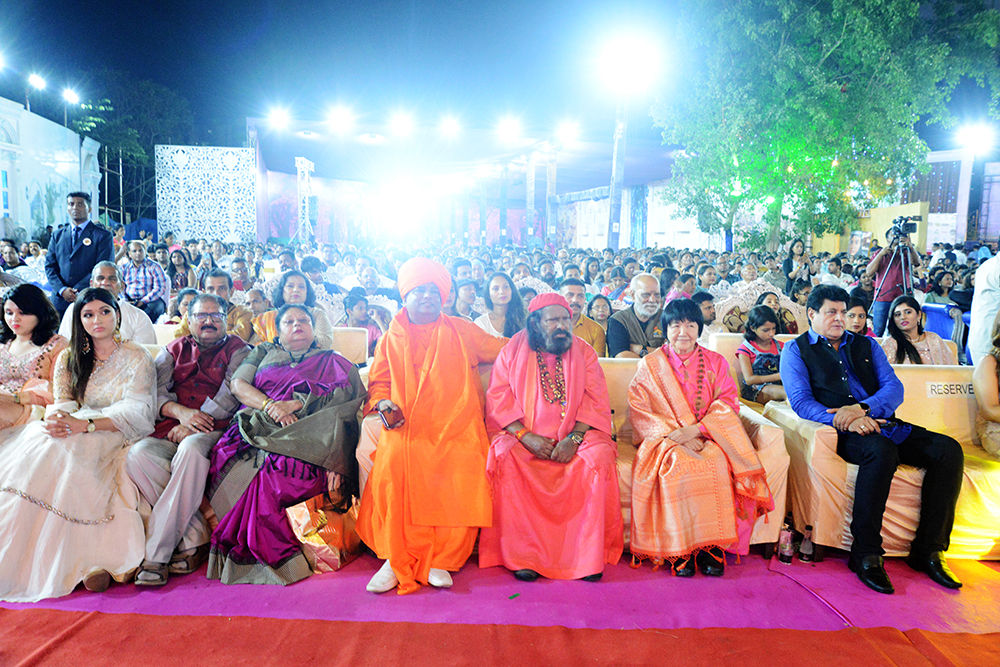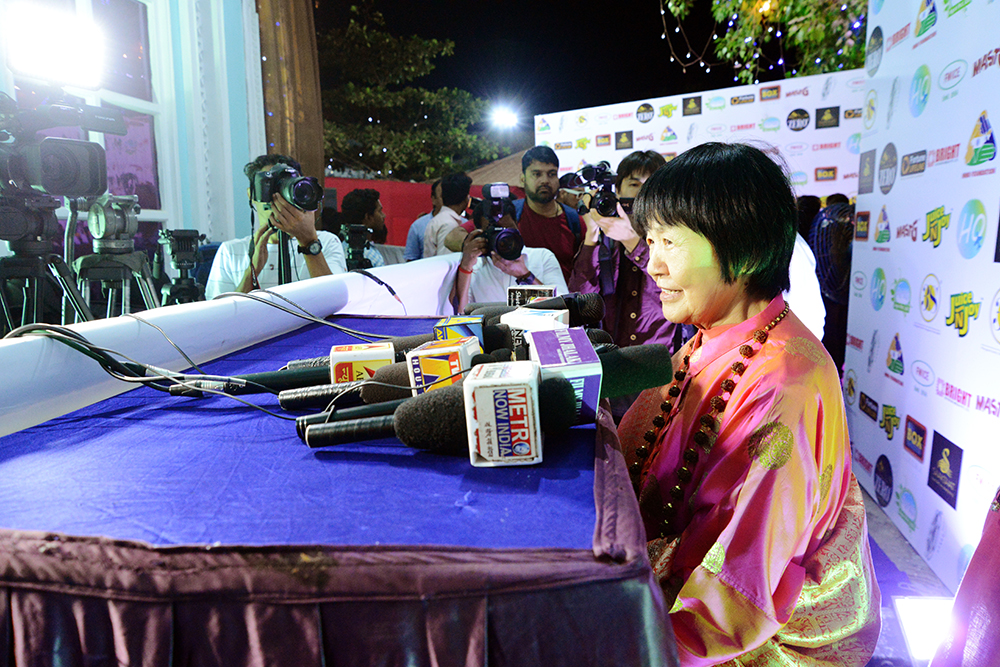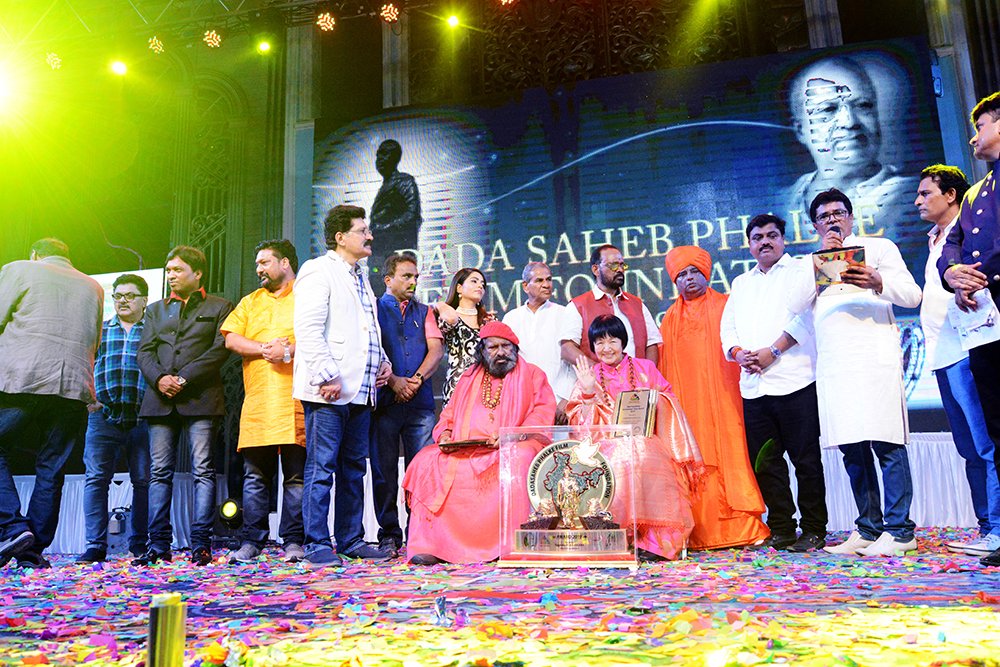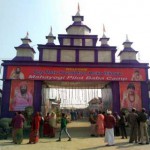 New Delhi, India, Feb 6th, 2019- Kumbh Mela, the biggest pilgrimage on the planet has reached a peak on February 4th when the most important bathing in the holy river took place. Prior to the bathing, Yogmata paraded from the tented area to the river while she blessed the countless numbers of people on the sidelines.